Interfaces
beta
Build forms, web pages, and basic apps to power your business-critical workflows—no coding required.
Try for free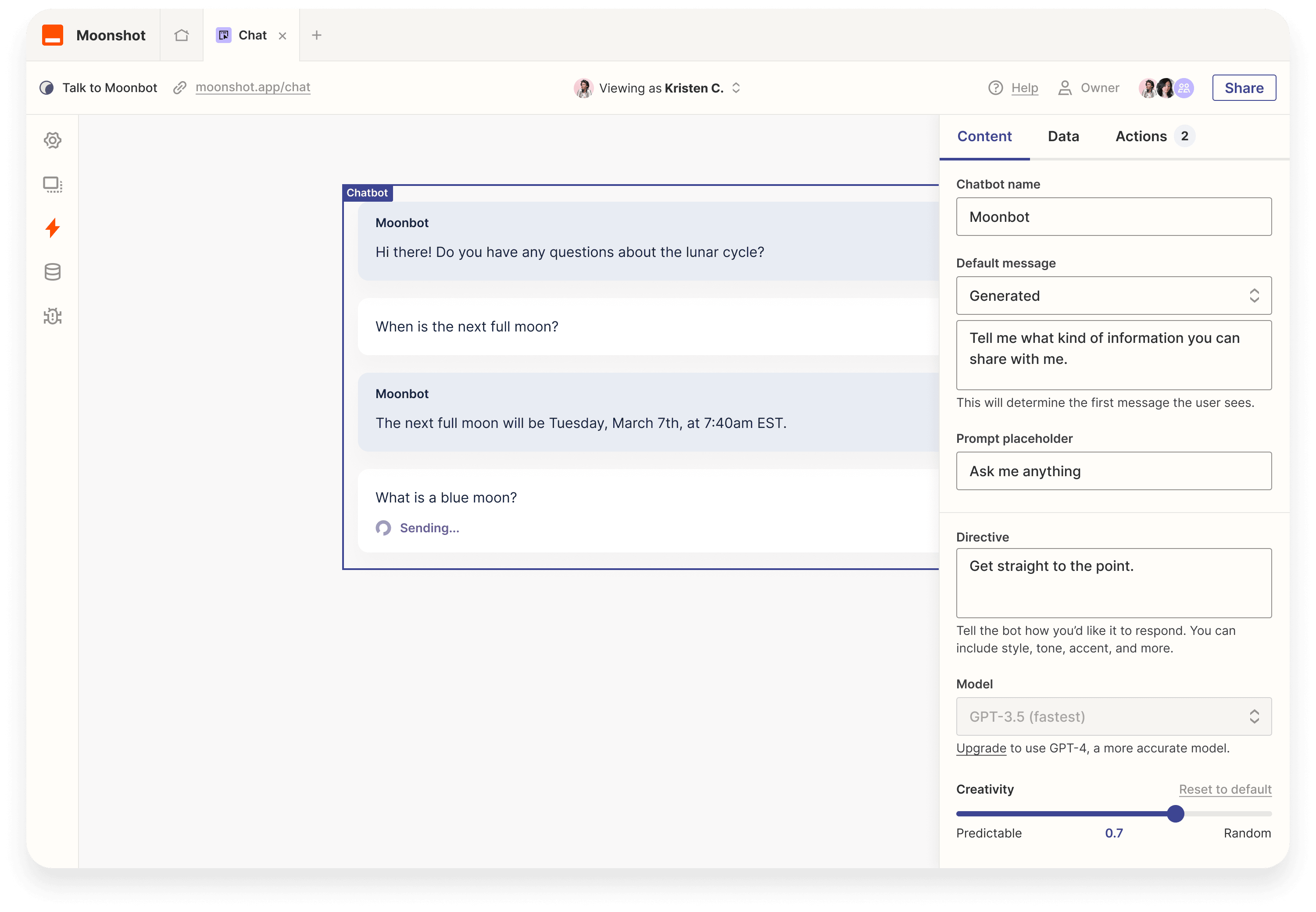 From building forms to chatbots, Zapier Interfaces makes it easy to create what you need—all without writing a single line of code.
Zapier Interfaces connects with 6,000+ Zapier app integrations, so you can supercharge your interfaces with powerful automations.
With advanced configuration options, your interface will look and feel like your brand—not a cookie-cutter template—and work the way you want it to behind the scenes.
How Zapier Interfaces can transform your business processes
Tailored lead management solutions
Build custom forms and workflows to more easily capture, organize, and follow up with leads.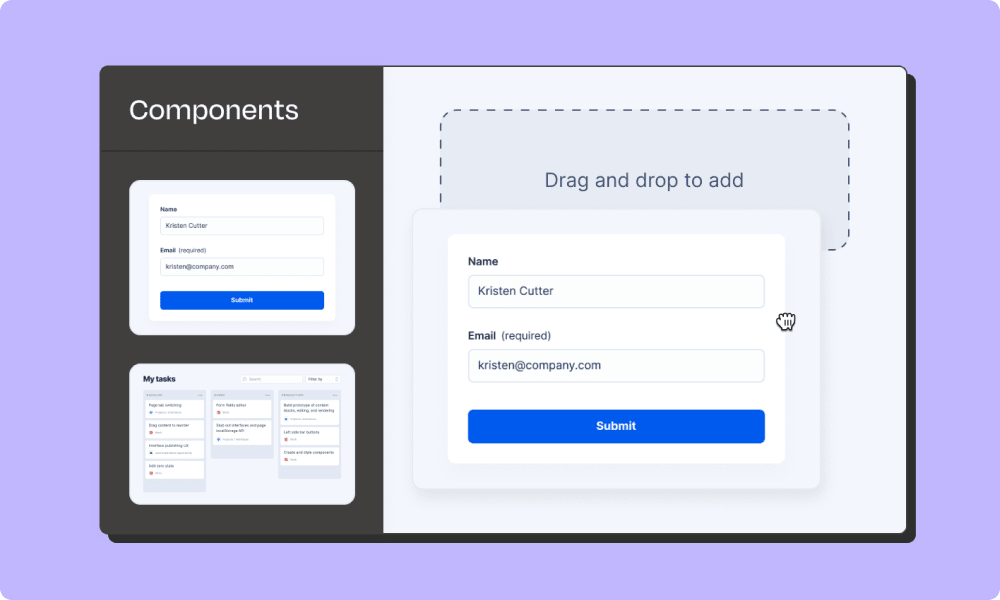 Professional customer portals
Enhance your customer service by providing a central hub for your customers' ongoing business needs, including onboarding tasks and helpful resources.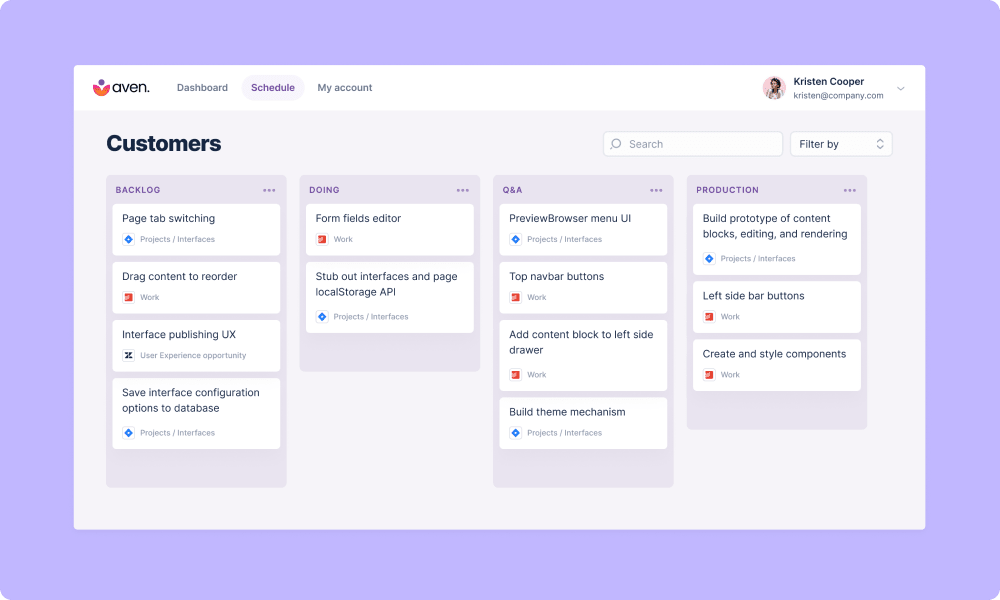 Seamless onboarding experience
Make it easy for your customers to manage and track their onboarding progress so they can get up and running faster.
Key features
Template library
Build an interface from scratch or work from a series of templates to get started quickly.
Building blocks
Easily drag and drop components—like intake forms and Kanban boards—onto your web page so you can build at growth speed.
AI components
Take your website and apps to the next level with ChatGPT so you can provide your customers with personalized interactions.
Integrations and databases
Connect your interface with 6,000+ Zapier app integrations so you can automatically sync data between your go-to apps.
Customization
Change the color scheme, upload your company logo, and connect an interface to your own domain name for a cohesive look.
Access controls
Give specific users access or add a password control, so you can be sure the right people have access to your interfaces.
FAQ
How can I try Interfaces?
How can I provide feedback on Zapier Interfaces?

We'd love to hear your feedback! The best way to share your feedback is by joining our Early Access Program (EAP). By joining our EAP, you'll have the opportunity to share your feedback in our Slack community, work directly with the Zapier product team, and help shape Zapier's future product roadmap.
Will I lose access to my interfaces after the beta closes?

No! Simply log in to your Zapier account—the same one you used to build your interfaces—to access all your interface projects.
How is Interfaces different from other options out there?

Zapier Interfaces is the only product on the market that connects your interface with more than 5,000 app integrations without requiring you to write a single line of code.
How much does Interfaces cost?

Right now, you can try Interfaces (beta) for free! Advanced customization and configuration options are also available for an additional $20/month*. Learn more about the Interfaces Premium add-on.




*The Interfaces Premium add-on is available on all Zapier plans.